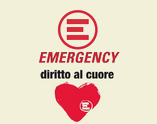 Golden retriever
History


We can thank a Mr. Dudley Coutts Marjoribanks for having started the golden retriever breed. A member of an ancient scottish family, which, in 1854, being lovers of animals and sports, bought a hunting estate in Scotland, called Guisachan (in the picture). It was at this hunting estate called Guisachan that the first golden retriever puppy in history was born.

Hunting estate Guisachan (Scotland).
In 1881, Mr. Dudley Coutts Marjoribanks assumed the title of Lord Tweedmouth. On his hunting estate he dedicated himself to breeding all sorts of animals. He owned numerous dogs, particularly those which came to be recorded in his daughter's diary as yellow retriever that he himself used whether in tracks or in retrieving.
The recording of the origin of the first golden retriever is thanks to the precision with which he annotated all his couplings in his genealogic book, which is now kept at the English Kennel Club.
It seems, the first yellow golden retriever, named Nous, was born from parents both black, the only one of the an exemplary litter of wavy-coated black puppies. Nevertheless it wasn't that rare as documents of the time describe retrievers from dominant black to pale liver coloured. The genius of Lord Tweedmouth was to use that yellow puppy (Nous), born from black parents to create the breed.

In 1868, Lord Tweedmouth, mated his Nous to Belle, a female tweed water spaniel and four yellow puppies were born: one male and three female. From that time until 1890, Lord Tweedmouth diligently registered every litter in his genealogic book and by examining the pedigree of yellow puppies born in 1889, we can deduce that as well as often using inbreeding, Lord Tweedmouth also introduced new blood by using tweed water spaniel, Irish setter as well as bloodhounds.
Thanks to his methodology of reproduction in which Lord Tweedmouth was a wise alchemist, we can now love and enjoy these wonderful dogs.